Clothing and Shoe Brand Shop
3, Tsitsernakaberd highway
+37411500501

Closed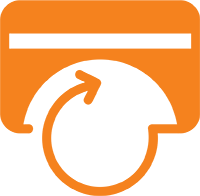 Offers
Gallery
BRANCHES
Yerevan Mall
10:00 - 22:00
34/3, Arshakunyac Str.
+37411500501
Dalma Garden Mall
10:00 - 22:00
3, Tsitsernakaberd Str.
+37412500501
29/2-29/3, Komitas Str.
+37410279500
16, Gai Hwy.
+37415500501
11 Northern Ave.
+37495180080
About us
LEVI'S ARMENIA is the only official representative of more than a century-old American world-famous brand in Armenia. For the past three years, the salon has offered the Armenian consumers an original brand of the brand, carefully selected and ordered one year before production, taking into account the preferences of the Armenian customer and the local market. With standard or creative thinking, customers can find jeans trousers, shirts, skirts and jackets in line with their taste and lifestyle. The LEVI'S brand-new 501 Skinny is presented in the hall, which will highlight your unique style and stylish look.