+374

Closed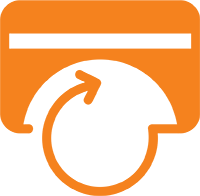 Offers
Special offer
For some goods the cashback rate makes
Cashback
7
%




4% offer
For some products cashback is
Cashback
4
%




2% offer
For some goods the cashback rate makes
Cashback
2
%




Main offer
Buy care products and medicines & get back a part of the money paid
Cashback
1
%




Gallery
BRANCHES
24/3, Taronts Str.
+37411366366
1 Davidashen Ave.
+37411366366
6/3, Dushanbe Str.
+37411366366
36/3, Shiraz Str.
+37411366366
51, Tigran Mets Str.
+37411366366
49, Mamikonyants Str.
+37411366366
About us
The chain of 36,6 PHARMACIES has been operating in Yerevan since 2008, providing round-the-clock high-quality customer service by its 28 pharmacies in all districts of the capital.
The chain is the exclusive importer of the Rossmann and DM German retail chains' private lable production in Armenia. In addition to other imported products and medicines, the 36,6 PHARMACIES offer about 1,000 types of care and hygiene products, including baby & child care, produced for the German market by world-famous brands BabyDream, ISANA, Kaufmann, Penaten, Sebamed, etc.
The professional staff of the pharmacies is ready to provide customer service in Russian and English.