+374

Closed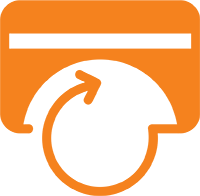 Offers
Special offer
for the entire assortment of the own products, cakes and salads
Cashback
5
%




Main offer
Do your daily shopping and get back a part of the money paid
Cashback
0.5
%




Special offer
For the remaining goods the Supermarket gives
Cashback
0.1
%




Gallery
BRANCHES
3, Muradyan Str.
+37410669929
2 , Baghramyan Ave.
+37410567924
17/135, Bagratunyac Str.
+37496429009
Malatia-Sebastia
08:30 - 00:00
50/8, Andranik Str.
+37491739873
36, Babayan Str.
+37410564924
About us
The network of EVRIKA supermarkets has been operating in Yerevan since 1998. Every morning at 8:30 our 14 stores open their doors to thousands of our customers. The mission of our team is to create the most comfortable conditions for servicing our customers. Following the old good traditions, we also keep up with the new trends in this sphere. EVRIKA GROUP has its own food processing workshop, so we are pleased to offer you fresh and delicious salads, bakery products, cakes and semi-finished food products of our own production. The EVRIKA supermarket network invites you to make purchases at the following addresses:
35/23, Abovyan Str.,
50/8, Andranik Str.,
81/11, Artashesyan Str.,
3/68, Muradyan Str.,
17, Bagratunyats Ave.,
2, Baghramyan Ave.,
214/2, Marshal Khudyakov Str.,
12/15, E. Tadevosyan Str.,
20, Mashtots Ave.,
24/4, Sharur Str.,
10/1, Shirak Str.,
19/1, Sayat-Nova Ave.,,
Find your EVRIKA.