18, Abovyan Str.
+37410521210

Open
10:00 - 22:00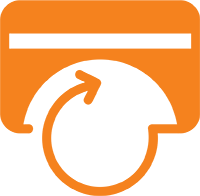 Offers
Main offer
Watch movies and get back a part of the money paid
Cashback
5
%




Gallery
About us
The Moscow Cinema was opened on December 12, 1936 by demonstration of the first Armenian sound film "Pepo". The cinema has four halls: The cinema halls are equipped with modern technical means. The cinema cooperates with well-known companies such as: The Walt Disney Company, Sony Pictures, Paramount Pictures, 20th Century Fox, Dream Works, Universal Studios, Warner Wros, including the list of the best world films released.  The list often changes, every Thursday there is a premiere of a foreign film, sometimes even several films at once instead of one. In addition to the foreign films, the production of the Armenian cinematographers also frequently appears on the cinema's screens due to the increasing interest towards the Armenian movies. Along with film demonstration, various events and film festivals are being held in "MOSCOW" cinema. In addition, various exhibitions are being organized in the foyer of the cinema.
Keeping the history of decades and beautiful traditions, the cinema constantly develops technologically and is in search of innovations to be ready for modern challenges.