+374

Closed

For online shopping click "MORE"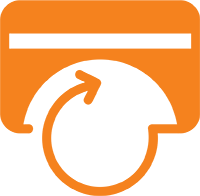 Offers
Main offer
pay via Idram and get cashback
Cashback
5
%




Gallery
BRANCHES
32, Tumanyan Str.
+37410549933
50/50, Komitas Ave.
+37410549933
YEREVAN MALL
10:00 - 22:00
34/3, Arshakunyac Ave.
+37410549933
GRANDE BOUFFE
10:00 - 03:00
32, Tumanyan Str. (Buffet)
+37410549933
16. Gai Ave.
+37411325556
9, Orbeli, Tsaghkadzor
+37411325556
About us
The Armenian fast food chain TUMANYAN SHAURMA was established in 1998. The first branch was opened near the Tumanyan and Abovyan Streets crossroad, and was initially occupying a small place. During the past decades 4 more branches were opened. The fast delivery of fresh and hot food is one of the main advantages of TUMANYAN SHAURMA fast food chain.
Call 81-88 short number or 549933, 549944 numbers (through 010 or 011 codes) and our operators will register your order. Within the Yerevan area our customers can order shaurma, different types of barbeque, burgers, sandwiches, and many other dishes through our web site - tshaurma.com or the smartphone application (IOS, Android).
TUMANYAN SHAURMA: traditions that dictate advantages.